"Holly was great; entertaining and helpful."
"This was a good, good day full of valuable information."
"Engaging and lively."
"Solid, useful takeaways."
"Encourage everyone to attend one her presentations."
"You are not only efficient and effective as a facilitator, but you are also entertaining and enjoyable to listen to. You are highly perceptive of your audience, seeing things like participants who may not be tracking with the rest of the group. You are exceptional at coaching participants through foreign thought patterns. No one leaves your meetings with anything less than a full understanding of your objectives."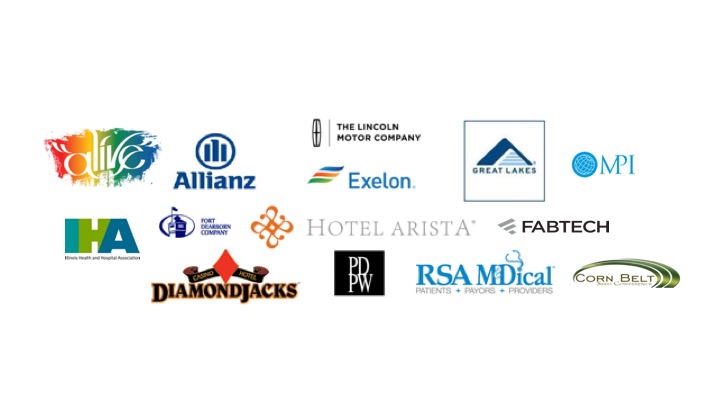 ---
"Every successful event begins with research and planning of program speakers. The outline of the program sets the entire atmosphere of engagement throughout the event.
The 2020 Corn Belt Seed Conference planning committee had the task of bringing together a 2½ day conference. The task was greater in that we were faced with the challenge of keeping a momentum throughout the event with our theme of "organizational culture" and eventually building with a capstone presentation on leadership.
It seemed our most challenging task was not only in finding a presenter to close out our day 1 session in speaking on Organizational Culture, yet we specifically searched for a candidate that could also emphasis the importance of culture and its relation to customer experience.
Holly O'Donnell was exactly what we had in mind for this session! Her presentation "The
Cultivation of Customer Service" couldn't have been perfect! Our attendees had the outstanding opportunity to be a part of this informative and engaging session – and the post-conference feedback was indicative that we selected the right presenter for the program! Holly O'Donnell was enthusiastic from the initial contact – she was interested to learn about the industry in which she would be engaging – and her enthusiasm continued through the entire event! She was a pleasure to work with!
We have received excellent comments from our event, yet the overwhelming feedback received has been directly linked to the outstanding program. Holly O'Donnell was an integral part of that!"

Corn Belt Seed Conference
---
"Dear Holly:
Thank you for participating at the 2019 COV Volunteer Leadership Retreat on
October 10. It was wonderful to have you present at our event. The program was successful and that, of course, was due in part to your presentation. Your knowledge and expertise are impressive and the attendees gained a lot of useful information. The evaluations were overall very good. Some comments on the overall program included:
Holly was great; entertaining and helpful
This was a good, good day full of valuable information.
Great conference with good information!
On behalf of the COV steering committee members, Judy Brown, Chairman and all that attended— thank you for contributing to the success of our retreat.
We look forward to working with you again in the future."

Sincerely,
Illinois Health and Hospital Association
---
"Dear Holly:
On behalf of SME, Fabricators & Manufacturers Association International (FMA), Precision Metalforming
Association (PMA), American Welding Society (AWS) and the Chemical Coaters Association, sincerely thankyou for your participation in-our educatiorvprogramat—
FABTECH, held November 11-14, 2019 In Chicago, IL.
Your commitment and valuable contribution made it a very successful event. We recognize your busy schedule and appreciate your time and sharing your Insights and expertise with the FABTECH audience. Your willingness to volunteer to support the education program is an asset to the FABTECH event.
We expect to have all attendee evaluations tallied by the second week of December 2019. If you are interested in receiving a copy of your session evaluation results, please notify us and we will be happy to share this information.
Again, many thanks for your commitment to educating the manufacturing industry. We enjoyed working with you and hope to see you next year in Las Vegas for FABTECH 2020! The call for speakers will open in January 2020 at www.fabtechexpo.com/education.
If we can be of further assistance, please contact us! Wishing you and yours a happy holiday!"

Sincerely,
Fabtech